Beyond Organic
Incredible Program
Want to learn more about this incredible program and their award winning products?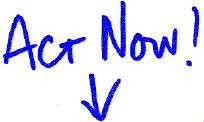 See the Live Beyond Organic Opportunity
---
"Can't Wait to See it"
Change your Diet...Change your Life...Change your World
BEYOND ORGANIC is a BRAND NEW REVOLUTIONARY on how
WE LOOK AT FOOD.
It's going to change the WAY WE EAT just as
Steve Job, Founder of CEO, changed the WAY WE COMMUNICATE.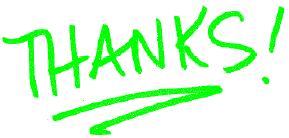 Thank you for choosing to see what Beyond Organic is all about!
Ever Heard of a guy, named Jordan Rubin?
Well you about to… This incredible guy had an incurable disease.
Jordan Rubin says a diet based on the Bible and eating the way God intended saved him from an incurable illness.
Jordan Rubin is the author of "The Maker's Diet", and founder of the company called "Garden of Life". His products and books are best sellers, and his seminars are standing room only.
NOW, he wants everyone who believes in the goodness of fresh, healthy foods to know about his new company, "Beyond Organic".
"BEYOND ORGANIC" is to provide the healthiest and most fabulous food on the planet: kosher grass fed meat, cultured dairy products, probiotic water, and healthy chocolate and much more!
Here is Jordan's story:


Beyond Organic will provide families across America, the world's healthiest, organic foods and beverages.
They ship directly from the farm to your kitchen table, bypassing the middleman and putting the savings in your family budget!
Beyond Organic Mission
Here come the best part:
Rather than using the traditional retail approach to distribute organic products, the company have chosen a "mission marketing" (network marketing) model to reach as many people as possible.
And…that's not all…Jordan Rubin wants to offer an incredible business opportunity to those who also share their vision of eating healthy and enhancing their health.
Join! And be a ORGANIC INSIDER and learn how you and yours can reap the benefits of this once in a lifetime gift.
Membership is free for a few short months. This is an opportunity I'm confident you'll be excited to call yours!
Your Benefits
Receive these Benefits:
Free To Become a Beyond Organic Insider
Product Discounts - 20% Off Retail
Business Building Opportunity
Online Training
Backoffice Management
Replicated Website
Is to not only help you to CHANGE YOUR DIET by eating the way we were designed to eat but this program will…
Help CHANGE YOUR LIFE by allowing you the opportunity to receive residual income and achieve your financial dreams,
It will allow you to CHANGE YOUR WORLD, by providing meals, water and shelter through both domestic and international organizations!
We believe that TRUE SUCCESS IS 3 DIMENSIONAL... and with this company you will truly be able to achieve greatness not just in one area of your life but in all 3 areas of your life –
Health, Wealth and Happiness
Can you and everyone you know enjoy the benefit of "Health, Wealth & Happiness"?
ACT NOW ...Jordan is inviting you to join him in his newest business that just LAUNCHED in November 2011. GET IN AT THE BEGINNNING, GROUND-FLOOR OPPORTUNITY..
Organic food sales have grown by 17% to 20% a year for the past few years, while sales of conventional food have grown at only about 2 to 3 percent a year.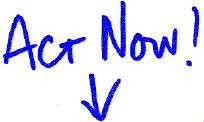 Beyond Organic Program - Request More Information
---
Message from the Author:
I would like to take a moment and share with you why I believe this is one of the most unique and diverse business opportunities I have ever witnessed. Beyond Organic, not only produces the world's healthiest foods and beverages, they have also created an opportunity for everyone, regardless of experience, life circumstances or individual career background.
At Beyond Organic they believe that education is the key to health–in Body, Mind and Spirit. Their goal is to provide you with world-class training, in the form of books, their "Organic Living Magazine", and our online training portal-Beyond Organic University. Our desire is to help educate you and your family on topics such as, whole food nutrition, fitness, and organic sustainable farming, as well as providing practical tips and tools to help you "Live the Message."
They are on a mission and their goal is to Change Your Diet, Life, and World. They provide access to the healthiest foods and beverages on the planet, specializing in GreenFed™ beef and dairy from our certified organic and sustainable ranches in the foothills of the Ozarks. In addition to their delicious, nutrient rich foods, we produce world-class functional beverages and ultra-pure spring water from our pristine mountain spring located in Blue Ridge, Georgia. They deliver these products directly to your home, coupled with an amazing opportunity to produce an extra stream of income for your family each and every month.
Beyond Organic provides a platform where you can cultivate an additional stream of income, by partnering with us and sharing extraordinary products with your friends, personal contacts, family, and business associates, utilizing a business model based on a consumable products and huge potential for growth-Beyond Organic is truly the right company, at the right time.
They offers the ability to create extra income, while maintaining a flexible schedule, fitting this opportunity into your everyday life, giving you more time to spend with the ones who mean the most to you. Spend a few minutes looking at this video.
I believe Beyond Organic represents the biggest opportunity in this industry today, and I am confident you will see exactly what I saw in this amazing company. Let me know if you would like more information, and feel free to contact me if you have any questions.
Looking Forward to hearing from you soon!