For Lovers of Organic Stuff
If you are a lover of organic things... ... or if you'd simply love to learn more about them... and about living clean and healthy, get your FREE Mini-News below from Live the Organic Life.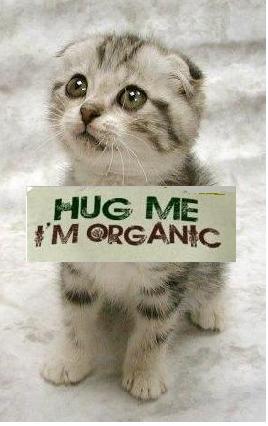 Today many people are realizing that they need to make living green a priority or obtain a little bit of wholesomeness in their lives.
Live the Organic Life is a perfect way to start and learn all you can and discover all about the side of organic living.
In addition, Live the Organic Life is much more then just eating organic food, it will give you an idea about how you can change everything in your life from how to eat right so you can lose weight easily to alternative methods and technique.
So I'll be updating and growing this site with more and more of what is going on in the organic world and how healthy eating is the only way to live a long and happy life.. Please subscribe above and you won't miss a thing.


"The #1 Book Everyone is Talking About. "Rated the Healthiest and Best Overall Diet".
For the biggest discount buy it at AMAZON.
"The DASH Diet Action Plan": Proven to Lower Blood Pressure and Cholesterol Without Medication
Back to Organic Homepage