Organic Skin Care
Don't put it on your skin
if you can't safely eat it!
When I think of Organic Skin Care, I think of all natural, no chemicals, no preservatives and no additives.
The Top 3 'Super Ager' Habits And The 1 Thing You Can Do At Home To Snap Back Sagging Skin.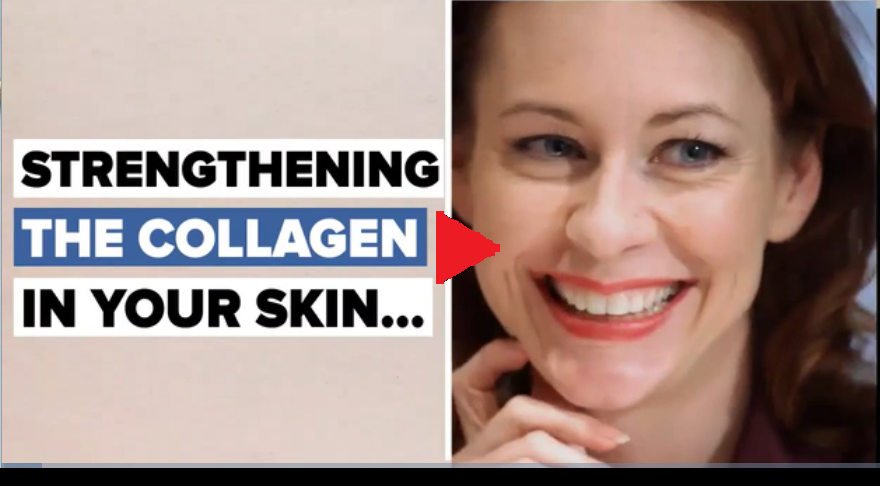 7 mins. Video Below - Top 10 Anti-Aging Secrets | How to Prevent Aging - Advice from Doctors of Beverly Hills MD
CLICK HERE for all of Dr. Layke - Beverly Hills MD  Products.
I know every day you read or hear about what is good and not good for your skin. That eight 8 oz. of water is good for your skin, French fries will make your skin oily, and on and on. Well, I am going to tell you – DON'T LISTEN. Reason: Too darn confusing.
Remember that any creams or cosmetics you put on your skin get absorbed into your bloodstream. Don't put anything on your skin that you couldn't safely eat!
We all have different skin types and different exposures, so we are all feel we need different lotions, cleanses, and oils, but I am here to tell you it can be quite SIMPLE.
Check out these other great articles on skin care:
Organic Skin Care - Do's and Dont's
First, Here is a list of DON'Ts:
Don't buy any and all deodorant soaps – very, very drying
Don't take HOT showers - strips away everything
Don't use most sunscreen out there – it's the worst
Don't scrub - Over washing and scrubbing irritates skin
AND most of ALL - Don't use skincare products with additives, preservatives and chemicals in them. It's could be making it worse.
Second, Here are some Do's
Buy non-deodorant DOVE soap - its very mild.
Take warm showers and rinse your hair with cool water after shampooing.
Use only Natural Sunscreen (the best on the market).
Buy only organic products.
For more helpful tips on skin care see "Skin Care Advice".


The SKIN is one of the most powerful indicators of health. Your skin is the fingerprint of what is going on inside your body, and all skin conditions, from psoriasis to acne to aging. Wrinkles, dry or oily skin, acne, and inflammation all are signs of poor internal health, often brought on by consuming unhealthful foods and avoiding skin-healthy nutrients.
MOST people TURN to cosmetics, including lotions, soaps, scrubs, toners, and creams, to treat these skin problems. However, treating bad skin with expensive, chemical-laden beauty products DOES ABSOLUTELY NOTHING!!!
You need organic and natural skincare for your own protection.
Check out these other great articles on skin care:
For more natural skin care information. You'll be shown how to skip the nasty chemicals and hefty price tags and create products from ingredients in your own kitchen.

I strongly advise everyone to avoid using non-organic cosmetics or skin care products. Switch to trusted, organic skin care products from companies like Dr. Bronner's or Pangea Organics or see Organic Excellence Chemical-Free Products.
The number one problem I have are Dark Circles:
Dark circles are more pigmented areas under your eyes. This happens as a result of the lack of collagen in your skin, and the thinning of skin just below your eyes.
This thinning makes blood vessels more visible, giving the appearance of shadows under the eyes. Age, allergies, and a lack of sleep can make circles look darker. You need you sleep...period.

What is Organic Skin Care?
Organic skin care is defined as a natural, plant-based skin care product. It is free of synthetic chemicals, artificial fragrances, and other harsh ingredients.
Organic skin care products are made from natural and organic ingredients that are grown without the use of pesticides. They also do not contain artificial preservatives or colorants. Organic skin care products are often made with botanical extracts and essential oils that are known for their soothing properties on the skin.
Organic skin care has many benefits for both adults and children alike
Bottom line
Many cosmetic products include carcinogenic contaminants in them - THROW THEM OUT and change to ORGANIC SKIN CARE PRODUCTS.
What benefits does organic skin care

Organic skin care is better for the environment, more gentle on your skin, and contains fewer chemicals. It may also help prevent conditions like eczema and other allergies.
Thanks for visiting my website: Organic Skin Care

---